5 minutes reading time
(981 words)
Real Life Breaking Bad Busted by... the IRS? - Houston Business CPA
AMC's Breaking Bad is the story of Walter White, a struggling high school chemistry teacher who is diagnosed with inoperable lung cancer. He turns to a life of crime, producing and selling methamphetamine in order to secure his family's financial future before he dies.
After Walt's wife finds out about his involvement in the drug business, they begin laundering his drug money through a car wash purchased with Walt's "gambling" winnings. However, his wife soon realizes there is so much money involved she couldn't launder it all - even if they owned 100 car washes.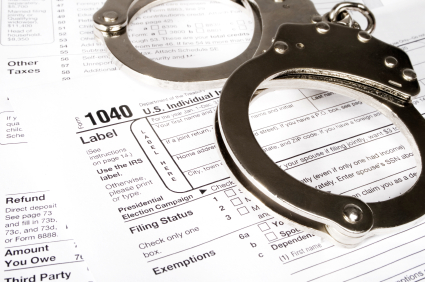 In this final season, Walt's DEA Agent Brother in-law has realized Walt is the infamous meth-king. However, Walt is smart enough to cover his tracks involving drugs but one thing he would never destroy is his money - instead choosing to bury his $80 million in the New Mexico desert and ends up leading his brother in-law directly to his money. I'll stop there as not to spoil anything for those who have not seen the latest episode.
As with what could happen to Walt in Breaking Bad, often in these cases, money is what ends up putting these guys behind bars - meaning the IRS has been behind bringing down some of the largest drug empires.
Illegal Income is Taxabale
When the IRS obtained a conviction for tax evasion on Al Capone, he said, "They can't collect legal taxes from illegal money." But, no matter what the source, income is income and is taxable. This creates a real problem for drug dealers. What are they going to do with their money so that the IRS doesn't find it?
Washing Illegal Income
These criminals usually have a large amount of illegal income and they have to do something with it in order to hide it from the IRS. They attempt to launder it to make it appear as if it was from a legitimate source, allowing them to spend it or invest it in assets without having to worry about the IRS and tax consequences. Some criminals will funnel the money through business activities to give the appearance that the money came from a legal source. Money laundering is in effect tax evasion.
Why is the IRS involved in Criminal Cases?
Traditional law enforcement does not always have the physical evidence or witnesses to obtain a conviction so they will launch a financial investigation with the IRS Criminal Investigators - sounds like a really bad TV drama... IRSCI!
Financial investigations provide a paper trail of events involving money. They try to identify and document the movement of money during the course of the crime. The link between where the money comes from, who gets it, when it is received and where it is stored or deposited, can provide proof of the criminal activity and be critical to obtaining a conviction.
Real Life Breaking Bad

Owner of Virginia Pain Clinic Sentenced for Drug Trafficking and Other Charges - In 2012, Paul Boccone, owner and president of Chantilly Specialists, was sentenced to 15 years in prison and 3 years probation for turning his pain clinic into a haven for drug addicts. He was convicted of conspiring to distribute and distributing oxycodone, healthcare fraud and payroll tax evasion. According to court documents, Boccone serviced thousands of customers traveling hundreds of miles to illegally obtain large amounts of oxycodone and other prescription pain medicine.
Airlines Employees Sentenced for Leading a Criminal Drug Enterprise - Victor Bourne was sentenced to life in prison and ordered to forfeit $5.1 million for his leadership of a drug organization that smuggled cocaine from the Caribbean into the United States through JFK Airport. Bourne was convicted of drug trafficking offenses and money laundering. The investigation resulted in 20 convictions, including 19 airline employees, the seizure of 13 kilograms of cocaine and 2,900 pounds of marijuana, and the forfeiture of $6.9 million. The Bourne Organization used corrupt airline employees to smuggle illegal drugs into the United States. Bourne paid dispatching crew chiefs at the airlines to assign crews of baggage handlers, who, in turn, were paid tens of thousands of dollars by the Bourne Organization to retrieve the cocaine from the flights upon arrival. The cocaine was hidden behind panels in the front and rear cargo holds, the ceiling and wing assemblies, and other equipment compartments. Bourne reaped millions of dollars in illegal cash proceeds from his illegal drug trafficking, and laundered his drug proceeds through businesses and real estate ventures in Brooklyn and Barbados.
Florida Pill Mill Owner Sentenced in Operation Snake Oil - Vincent Colangelo was sentenced to 20 years in prison and 3 years of probabtion. He was also ordered to forfeit five properties valued at more than $2.5 million, approximately $911,951 seized from seven bank accounts and a safety deposit box, 52 vehicles and vessels worth more than $6 million and jewelry valued at approximately $20,000. Colangelo pleaded guilty to conspiracy to distribute and dispense large amounts of oxycodone without a legitimate medical purpose and outside the usual course of professional practice, money laundering and filing a false 2009 federal income tax return. According to court documents, Colangelo owned and operated six pain management clinics and a pharmacy in Broward and Miami-Dade counties. Colangelo and his co-conspirators were responsible for dispensing more than 660,000 dosage units of oxycodone in amounts greater than 1.4 million milligrams and prescribing significantly more oxycodone filled by outside pharmacies to patients throughout Florida and other states.
If you want to read about more cases of Narcotics-Related Investigations, click here.
Breaking Bad Alternate Ending
Breaking Bad is coming to its last two episodes. The writers could have a little nerdy looking IRS agent walk into the DEA with the evidence needed to convict Walter. As we now all know, the IRS does pursue criminals like Walter. Now you will have to watch the last two episodes to see if I am right!