2 minutes reading time
(458 words)
Tax Outlook... Taxmageddon
The 2012 presidential election already seems like it's been on for years. Regardless of who wins, our current Congress and President must address the expiring tax provisions now called "Taxmageddon". The Taxmageddon provisions expire on December 31st increasing taxes in virtually every tax bracket and impacting almost every US taxpayer.
Economists agree, that if Congress and the President do not make any changes to "Taxmageddon", the country will fall into a recession.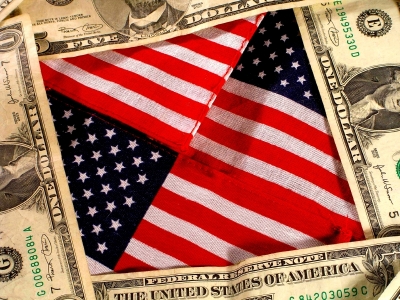 It is impossible for me to predict what the tax laws will be, but I know they will not be the same as they are now. Congress and the President aren't that dumb are they?
The Runaway Debt
The US is running up massive deficits. According to Egan-Jones Ratings Co., "from 2006 to present, the US's debt to GDP rose from 66% to 104%. The ratio of debt to Gross Domestic Product "GDP" is the standard bearing measurement for determining adequacy of a country's debt.
A large number of Congressmen and citizens seem to believe that the government can keep running deficits without tax increases or cuts in government spending. Their theory is once the economy rebounds, the deficit will be reduced.
Why Worry About the Deficit?
With a Debt to GDP of 104%, shouldn't we be worried? Japan has a debt to GDP of about 220% and hasn't seen a change in their interest rates or ability to borrow. They have been increasing their debt for over 10 years at a much higher rate than the US. So why can't the US do the same?
Spain saw investors for their debt all but disappeared when debt to GDP was slightly below 70%. So isn't the US and Japan near the fiscal cliff?
Japan and Spain's economies are no where near the size or type of the US, so are these even fair comparisons? Isn't the US different this time? Answer.....No!!!!
In the book, This Time Is Different, Ken Rogoff and Carmen Reinhart document the plight of nations as their debt careens out of control. In over 200 instances of economic failure, each nation was able to borrow money right up until what the authors call the "Bang Moment", and the nations bonds have no market to sell them. Right up until that moment, proponents of ever more debt argue that "this time is different," but it never is.
Once the bang moment happens, unemployment skyrockets, the cost of debt rises, and the governments ability to fund programs is seriously diminished. If you think you are hurting financially now, the pain will pale in comparison with the fall our government will take.
So with that backdrop, we face Taxmageddon.
Next week I will continue my series on taxes provisions that are expiring and what that means to you!