3 minutes reading time
(520 words)
The Not-So-Affordable Health Care Act
It has been a common misconception by many small business owners that because they have less that 50 employees, the Affordable Health Care Act will not impact them. That is true for many of the technical requirements, but not the cost. I am getting word from several health insurance agents that the carriers are telling them to get ready for some massive premium increases.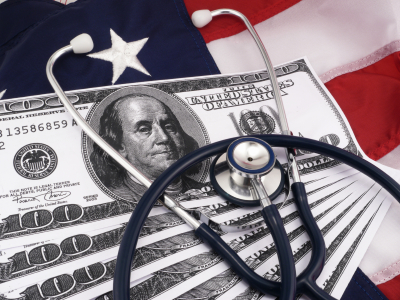 This is what I am hearing about premium increases beginning January 1, 2014:
Individual Health Plans will go up 25%-125%
Groups of 2-50 will go up approximately 35% to 45%
Groups 50 or more will go up approximately 25% to 35%
Wasn't The Affordable Health Care Act supposed to lower our health insurance costs? What is "affordable" about these rising costs?
There are many reasons for these rate increases... Let's take a look at a few of the new rules that will ultimately effect your small businesses insurance costs...
No More Underwriting
Plans in the individual and group markets must accept every individual or business applying for coverage, regardless of health history. Additionally, these plans are required to renew coverage at the option of individual or business. Insurers will only be able to factor cost based on your family size, where you live, your age & tobacco use. In other words, no one can be denied a policy or charged more due to pre-existing conditions.
Community Rating
Community Ratings prohibit insurers from charging premiums based on a person's health and limit the degree to which insurers can charge based on age. Simply put, all individuals are pooled into large groups. So if you happen to be an individual with a clean bill of health, your rate will be identical to a person in your age group that has a history of medical problems.
Annual Taxes on Health Insurance Providers
Most health insurers will pay a new annual tax based on the amount of premiums collected. The tax varies depending on market share. The cost of these new taxes to insurance companies will be passed on to us and our employees, in the form of higher premiums.
Essential Health Benefits Package
New insurance plans offered in the individual and small group markets must offer a minimum health benefits package. These plans must cover a long list of items, such as, emergency care, preventive & wellness care, mental health & substance abuse care, etc. The insurance providers will have no choice but to raise premiums to pay for all the promised benefits.
No Annual Limits on Essential Health Benefits
Insurers must eliminate annual dollar limits on essential health benefits. Currently, plans may impose annual limits of no less than $2 million on the essential health benefits.
My Take on the Affordable Health Care Act
I have not been a fan of the act because of cost. It is expensive to provide health care for everyone and every disease and its related cure. Now we are beginning to see the impact. Yes this hits the small business hard. How do you, the small business person, pass this cost on to your customers? If you are not raising your prices, you will go out of business.