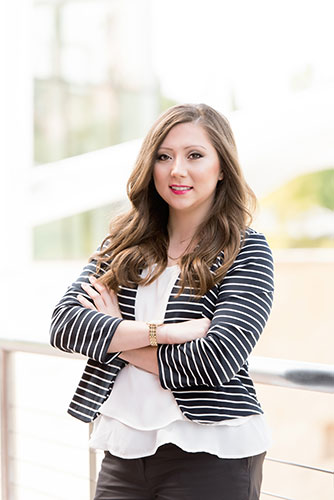 Why Fisher CPA Firm?
When I first walked in to Fisher CPA Firm I immediately noticed all the diplomas and certifications on the walls, I couldn't help but think this is going to be a place where I can learn so much. After going through all the interviewing processes, I had to "meet the team" which immediately made up my mind on wanting to work here. Growing up playing sports all my life I learned there is nothing more fostering of growth than a real team atmosphere.
Why me?
As the first point of contact with our clients I provide a welcoming reception and make sure that our clients' needs are met. I find that the administrative position in a company is a critical support pillar for the team; internal processes; office organization; and the overall function and wellbeing of the office. In all companies I've worked for I maintain utmost discretion when dealing with sensitive topics. I'm a quick learner and never shy away from a challenge. I was also told that I'm a hard worker…at least that is what my references said when I was interviewing for this job!
What makes me capable?
Working towards a Bachelors of Arts in Psychology.
About me:
I have a dog, Dexter, whom I take everywhere with me and two cats Lily and Saffron… you could say they are my fur kids. I go to yoga classes weekly and I ride my bike around The Woodlands with my dog so if you see us please don't run us over. In spired by nature I'm constantly finding antique's to refurbish. I spend a lot of my time with family; we're a very close bunch.