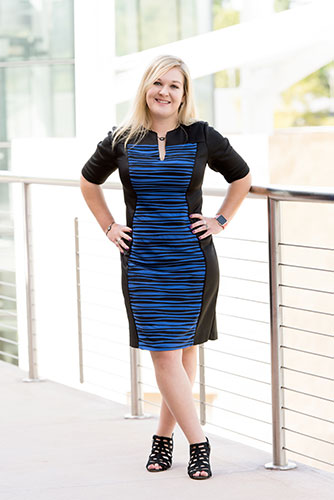 Why Fisher CPA Firm?
When I came to interview here at Fisher CPA Firm the first thing I noticed was the welcoming environment. The second thing that caught my attention was the diversity of knowledge and experience there is but most importantly what caught me hook, line and sinker was how goal and team oriented everyone is. I wanted to be part of their team. The support they showed for not only each other but their clients was a first for me; in my professional career I hadn't seen that before in a company and I wanted in.
Why me?
I have over five years working experience in accounting that includes both public and industry. Working in public CPA firms I have prepared and reviewed tax returns, tax projections, client financials, and tax consultations for individuals and businesses. My experience in public accounting firms has taught me how to explain tax and accounting concepts to individuals and business owners in a way that is understandable. In industry, I worked as an accounts payable clerk for a dealership that sold, rented, and serviced heavy equipment during a recession. The experience gave me an insight to managerial accounting by way of monitoring expenses and knowing when to take advantage of early payment discounts based on cash flow.
What makes me capable?
I am eligible to sit for the CPA exam with a Master of Accountancy from Texas A&M - Corpus Christi and a Bachelors' in Business Administration with concentration in accounting from Texas State University – San Marcos.
About me:
I am a small town girl from Refugio, TX. If you don't know where Refugio is, it's in the coastal bend area close to Corpus Christi. If you do know where it is, it's most likely because you got a speeding ticket while passing through. Being raised in a small town was a wonderful upbringing; it gave me the opportunity to discover who I wanted to be, it gave me a large support system, and provided me with a wonderful hard working husband. Yes, I married my high school sweetheart! We are absolute best friends, we compete in BBQ contests all over Texas, have a passion for our dachshunds, enjoy game nights with friends, and traveling to new places.