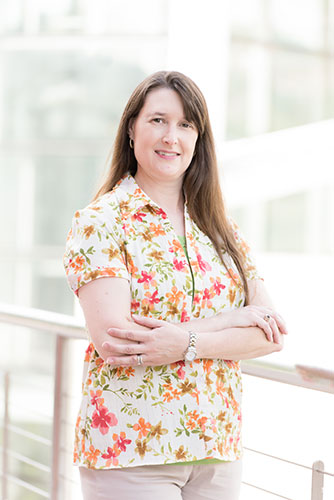 Why Fisher CPA Firm?
Roy and I have been working together for 11 years now; he understands family is very important and was able to accommodate the flexibility that I needed. A large crowded firm would have never been able to provide that kind of support and flexibility. The environment at Fisher CPA Firm radiates positivity and growth, not only for the employees but for the clients.
Why Me?
I have been working in accounting for over 20 years. Over the years I have gained a wealth of knowledge. The complexities that come with medium sized businesses are my strong suit; I am also our resident expert in Multi-State Sales Tax. My many years have given me the chance to become very experienced with QuickBooks and NetSuites.
What makes me capable?
Bachelors of Business Administration in Accounting from Sam Houston State University and I spend every year staying fresh on Software knowledge.
About me:
As a wife and mother to two sons you can imagine how much I have to keep up with. My family is a blessing every day and I strive to spend as much time as possible supporting them and their goals. I have a college student in Dallas and a high school senior, I attend what events I can; both boys are competitive and performing jump ropers, I attend a lot of workshops and help conduct tournaments.