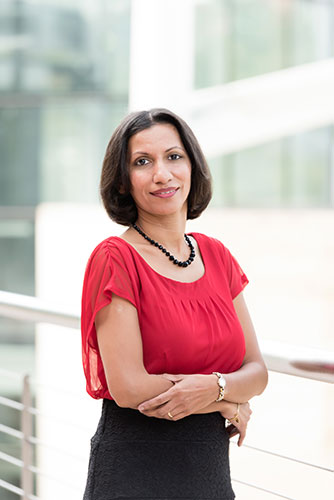 Why Fisher CPA Firm?
I enjoy the close-knit feeling, the team atmosphere and the flexibility of working here. I like the fact that we're trying to work smart, we're not tied to paper, we can log in to our clients files from anywhere with our laptops and we can send documents to our clients wherever they are as long as they can access their email. There are also many opportunities to learn here at Fisher and build on what we know. I love helping clients sort through sometimes messy and incomplete books and then putting it all together in a way that makes sense for them. As our clients' businesses grow and expand, so do we. At Fisher, the focus is on being accessible and responsive to our clients needs. We go the extra mile when it matters.
Why me?
I feel very fortunate that I get to do what I love, and I think that when you do what you love, you try a little harder to do the best job possible because it matters to you. I believe in taking the time to get it done right the first time. I'm a problem solver that realizes the details matter in tax preparation and Accounting. I have a reputation for asking many questions as I help clients work through their issues to ensure we take the best course of action. My work experience spans businesses of all sizes. Before I switched over to public accounting, I worked for larger companies performing many of the daily/monthly/annual accounting functions. I am familiar with the processes and procedures it takes to keep things running smoothly in a high volume environment. Small businesses don't have big accounting departments to help them; we are their "big" accounting and tax department, and we take that responsibility very seriously.
What makes me capable?
I have a Bachelors of Accounting from the University of Houston and I am a Certified Public Accountant. I have worked in the Accounting field for close to 20 years. My experience includes payables, receivables, cash forecasting, intercompany entries, bank reconciliations and financials. I have used many different accounting software systems including some that weren't a good fit for the business and have managed to make them work to fit the needs. I am a bit of an Excel nut and will use it wherever possible to simplify and streamline manual work. To a large extent though, any accountant's ability to serve their clients is limited to the information they receive. Timely information gets your books and taxes done right. Giving us only bits and pieces of what we need is like asking your lawn guy to cut the grass with a pair of scissors – no one will be happy with the result. I strive to collaborate with our clients and remind them of the importance of communication and documentation. Send us your paperwork when something changes with your assets, liabilities, vehicles, loans, company setup. Even better, call us before you plan to change something – to avoid unfavorable tax consequences. We want to use our knowledge and experience to help you; help us to do so.
About Me:
When I'm not working, I spend most of my time with my parents, my husband and daughters. Our two sweet girls keep us on our toes, more so since I can be a helicopter mom and am always trying to teach them life skills. We love bonding over board games, doing puzzles, dancing, playing pretend and reading with them. Like most families with young kids, time with them is often spent wearing many hats. There are mornings when I'm pretending to be an elephant and a ballerina at the same time while trying to get the two of them to eat and packing lunches for school. When I have a few minutes to myself, a hot cup of tea and a couple of Milano cookies can take me to my happy place. I like the simple things in life like reading and a comfy bed. I believe that peace of mind is priceless and that's what we try to give our clients by sweating the details until the job is done right – peace of mind.