3 minutes reading time
(504 words)
Affordable Care Act Employer Mandate Delayed until 2015
On Tuesday, the Treasury Department unexpectedly announced that it will not be enforcing the Affordable Health Care Act Employer Mandate until 2015. The Employer Mandate requires all businesses with 50 or more "Full-Time Equivalent" employees to provide affordable health care coverage to their workers or pay penalties. This was originally supposed to go into effect January 1, 2014.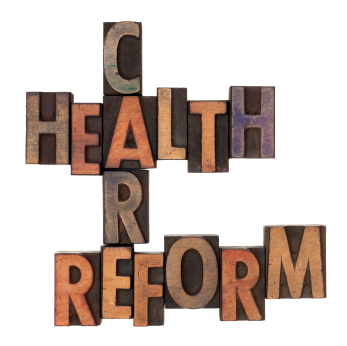 Why the delay?
The Treasury Department said a delay "will provide time to adapt health coverage and reporting systems while employers are moving toward making health coverage affordable and accessible for their employees."
So besides giving businesses time to implement health care coverage many find burdensome, expensive and in some case, potential killers of their business, the IRS will have more time to develop the systems to handle all of the legislative reporting requirements.
In other words, everyone needs time to sort out the confusion.
What's there to be confused about?
A lot. I have attended seminars on this subject. I have spoken with multiple experts in this area......and I am still confused. I am sure the IRS is confused. I also think they don't have the budget to provide the manpower to do the work necessary to clarify all of the issues the Affordable Health Care Act raises.
Also, let's be honest. Many small and midsize businesses don't like the Affordable Health Care Act. The restaurant industry is getting pummeled by it and I can think of a few clients in other industries who are struggling with the implementation. They are having to change compensation structures for employees because they cannot raise their prices to offset the increased costs. Some highly fragmented industries are filled with small businesses that are not required to provide coverage under the act. Those that must provide coverage, are at a significant disadvantage.
My Advice to You & Your SMB
If you have already begun to put a plan in place, I would highly recommend not holding off on getting the plan ready to launch. Don't put off the work it takes to get your plan setup. Begin that process now. By this time next year, you should be ready to implement a very well thought out action plan.
The New Health Insurance Agent
If you are just getting started, you need to get in touch with an Insurance Agent. The insurance agent you want to meet with is not a person who will just get you quotes and tell you what is out there.
The agent you want to work with will help you build a strategy that will comply with the new laws at a minimal cost. Your agent must know in detail how to determine an FTE or an eligible employee or what the "Look-Back" period should be for your business. In short, your agent will really have to earn the commission they get paid.
If you don't have a plan for implementing your health insurance plan, give me a call. I will refer you to people that will work hard in helping you make the best decision for your business.