2 minutes reading time
(352 words)
Business Continuity... Are You Prepared?
While there are no active storms currently in The Gulf, only one month into hurricane season there have already been 7 named storms. While hurricanes can be disastrous to your family & your business, they are not the only potential disaster your business faces.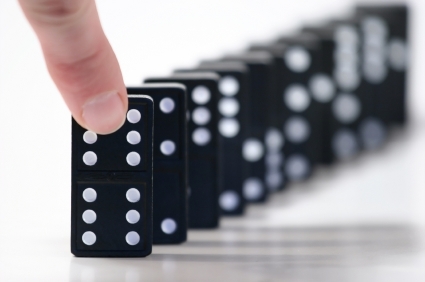 Not only do you need to worry about natural disasters, like hurricanes, tornadoes and flooding, you also need to be prepared for man-made disasters, such as fires, busted pipes, power surges, etc.
A disaster or accident can happen at any time so it is crucial you have a Business Continuity Plan in place to ensure that your business can continue to operate during a disaster or long period of downtime.
What is a Business Continuity Plan?
A Business Continuity Plan is a document that outlines how your businesses vital functions will continue to operate during a disaster or disruption. This plan will guide your business through disaster preventatives, protecting company assets and minimizing losses.
In other words, the business continuity plan encompasses the entire disaster, before, during and after the event. The creation of a BCP is critical to your business surviving considering 25% of small businesses never reopen following a disaster.
Where do I start?
Identify risks to your business. Ex: Hurricanes, floods, fires, computer failures, power failures and surges.
Determine what your businesses vital systems are. These are most likely customer files, computers, email, internet, telephones, website and any special software used.
Develop a backup and recovery plan for your businesses vital systems. There are many cost effective "cloud" solutions available for small businesses.
A Small Plan is Better Than No Plan at All
Often all it takes is a simple plan that will allow your business to keep the cash flowing. The trick is to understand what makes your business vulnerable; what disruptions are likely to cause the biggest impact; and then to put measures into place that minimize the impact. Don't wait until disaster strikes!!
If you have questions about how we are protecting & backing up your company's records or would like to take a tour of our systems, please give us a call!