2 minutes reading time
(468 words)
Business Risks - Stretch Out of Your Comfort Zone - Houston Small Business CPA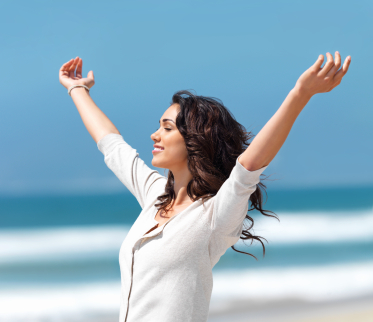 Playing it safe isn't the way to get ahead in business and life. You've got to go out on a limb sometimes - but not so far that you fall off. Take these steps to practice intelligent risk taking:
Know Your Motivations
What do you really want to achieve? Why? Don't take major chances on something you're not enthusiastic about. You'll work harder on goals that are important to you; failure at something trivial may feel like wasted effort.
Define Success at the Start
Figure out what you want to achieve in specific, measureable terms. You don't have to account for every variable - chance plays a role - but you should have a solid idea of the results you are looking for.
Look at the Best and Worst Outcomes
To evaluate risks and rewards, try to determine what the worst-case scenario would look like, whether the payoff is worth it, and how you could prevent it from happening. Consider the best-case scenario as well: How will you recognize success? What will you do next? This helps you prepare for contingencies.
Consider your Timetable
Do you have to take this risk right now? How quickly do you need results? Don't rush if you don't have to. Breaking your plan down into individual segments can help you minimize risks and learn what's needed to succeed.
Focus on Benefits, Not Dangers
Keep the hazards in mind, but don't let them overwhelm you. Keep your mind on the payoff and you'll be able to stay the course even the road gets rocky.
Get Started
You make all the plans you want, but ultimately you have to take the leap. Don't turn preparation into a full-time activity. Determine what you need to begin, and then do it. You'll feel more energized when you're in the midst of the struggle than when you're just getting ready
Bonus: Wind at Your Back
I like to run. As a runner, I take advantage of those times when I have the wind at my back. I quicken my pace and let my heart rate increase a little bit higher than normal. I do this because I want to make up some time because I know I will be heading back into the wind where I will slow down and conserve my energy. I have written before about the concept of pushing your business and taking risks when the business environment is good. This is the business equivalent to running with the wind at your back.
In Texas, we are experiencing lots of growth. The business environment is good. Now is the time to push your business forward. Take some risks and grow now because the winds will change and the business climate will not be so good.
So take this article to heart and look at growing both yourself and your business.