2 minutes reading time
(355 words)
Change is inevitable, are you prepared? - CPA The Woodlands can help.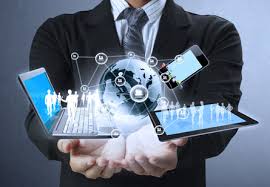 Answer these questions when change is coming
Change may be constant in life and business, but resistance to change is pretty constant, too. Whether you're replacing the key to the front door, acquiring an entirely new business unit or a new software system, your employees want to know what they can expect. Be ready to address these basic questions:
What is changing? Employees want detailed, definite answers—not vague descriptions or buzzword-heavy jargon. "We're switching to a quality-focused manufacturing process" tells people little about what you're actually going to do. In the early planning stages, of course, you may not know exactly what changes you're going to implement. Be open about what you're up to, but don't expect much in the way of buy-in until you can describe the change in clear, concrete terms.
What will be different?
Most workers want to know how your proposed changes are going to affect their everyday routine. You have two responsibilities: First, examine your plans to see what impact they'll have up and down the organization so you understand what challenges your workforce will face. Often, change efforts initiated at a high level don't take into account the nuts-and-bolts aspect of doing things differently. Second, explain what your workers will begin doing differently on a day-to-day basis and how the changes will contribute to the success of your efforts.
Who's going to lose? Focusing only on the positives when you initiate a change is unrealistic. When situations change, losses naturally occur—some good and some unpleasant. You don't have to overemphasize things like new reporting relationships, but don't ignore them. If you do, your workforce will stop trusting you.
At Fisher CPA Firm of The woodlands, Houston and Spring Area we take the time to monitor the changes in legislation, technology and marketing so we can help our clients be the most prepared when it comes to the inevitable changes. State Taxes, Federal Taxes, Bookkeeping, Accounting or Business Consulting are just a few of the things we can help you with, so you can stay stay on top as business owner.
Related Posts