2 minutes reading time
(415 words)
Goals... How to Score at Work and in Life
In addition to our "From Where I Sit" email and blog, we also publish a print-edition monthly newsletter, "Straight Talk About Small Business Success." We have now decided to occasionally share a "Straight Talk" article with our "From Where I Sit" readers.
The following article was originally published in the January 2014 edition of "Straight Talk".
Goals... How to Score at Work and in Life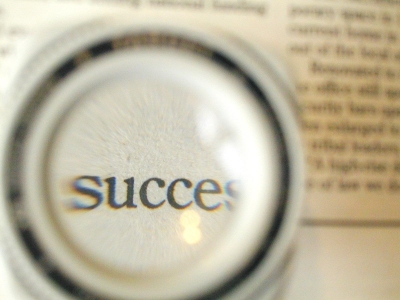 "If you don't know where you're going." the popular saying goes, "you'll probably end up somewhere else." Without clear goals, you may meander through your business and your life without direction, and find yourself far from anyplace you want to be.
Setting effective goals calls for care and courage. Get started on setting practical goals for your business and your life with this advise:
Start with Specifics
Set well-defined target with verifiable outcomes instead of vague wishes with results that can't be measured. "Get more clients" is a less effective goal than "Increase client flow by 25% within the next six months."
Take on Realistic Targets
You may have grand ambitions, but you're not going to win the Nobel Prize in a year or become the top company in your market by this summer. Start with goals you can achieve in the short term, as long as they have the potential to lead to long-term success.
Be Honest with Yourself
You won't be motivated to devote yourself to a goal that's not important to you. Decide what you really want to achieve, not what your family or think you should do.
Adapt to Circumstances
Flexibility is a valuable trait when pursuing any goal. Your original plans may fall through; instead of giving up, adjust your goal and your timetable so they match the new situation.
Avoid Absolutes
"Always" and "never" can be traps - one lapse and you can feel like a failure. Instead of "Go to the gym and work out every day," try something like, "Work out at least three times a week." Replace "No more oversleeping" with "Go to bed by 10:00 as often as possible."
Think Positive
State your goal in positive, action-oriented terms, not negative statements of what's forbidden. "Increase productivity by organizing my day efficiently" is more inspiring than "Stop wasting time on the Internet at work."
Challenge Yourself
Yes, you have to be realistic about what you can accomplish, but goals that are too easy won't spur you to greater achievement. Stretch yourself a little: Set goals at the limit of your reach, and you'll be more excited about success.