2 minutes reading time
(467 words)
Good Bankers Are Hard to Find - Houston Small Business CPA
Many of our Houston area Small Business clients find themselves in need of new funding for all kinds of purposes - working capital, business expansion, hiring and building additions, etc. But unless they have deep pockets, investors or cash in the bank, this means finding a loan.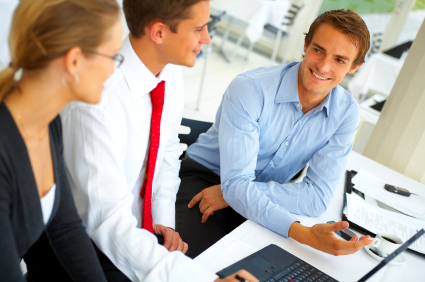 Many small business owners will quickly discover getting a loan can be a complex and frustrating process. However, if you are informed and have planned effectively, raising money for your business will not be a painful experience. We guide our small business clients through this process - especially as to the financial information for the loan proposal, but also in finding the right banker.
We all know in order to get a business loan, you need to have a business plan, clean financial statements & current tax returns - at the very least. But, did you know picking a good banker is almost as important?
The Bad Banker
First off, when I say a "bad banker", I don't necessarily mean they are bad people. Sometimes they just don't understand small business... Maybe they can't read and interpret financial statements & projections? These banker's will basically gather information, submit your app and cross their fingers for an approval - this is not a good banker....
The Good Banker
A good banker will take a real interest in your business and will get to know you, your business and the goals you have for your business. The right banker will teach you what they will need to get your loan through their bank. They will take your calls, follow up with you quickly and can let you know before wasting your time if your loan will go through or not.
The Bad Bank
I consider all banks as bad. They change credit policy quickly, are bought and sold constantly, and hire each others bankers away from each other. Banks constantly change their loan approval process and are filled with people who don't really understand small business lending. It is very frustrating dealing with a bank.
Plus not all banks want to lend money to the same businesses. Some banks like real estate based loans, some like equipment based loans. Some banks like loans secured by inventory and receivables. Banks constantly change what they like and dislike based upon their perception of risk.
So What Should a Small Business Do?
I keep up with banks and bankers. I follow the changes that occur within each bank and the movement of the good bankers from bank to bank. We offer the service of bringing banks and businesses together. We will match you with a bank that wants to lend to you and introduce you to a good banker. So if you are looking for a loan, give us a call. We will find the right bank for you!