2 minutes reading time
(392 words)
Goodbye 2011, Hello 2012! - Houston Business CPA
It's January again. Have you made your New Year's resolutions yet? Maybe this is the year to forget the boring, routine promises you know you won't keep, like going to the gym everyday and calling your parents once a week. Try resolving to be a more proactive business owner in 2012.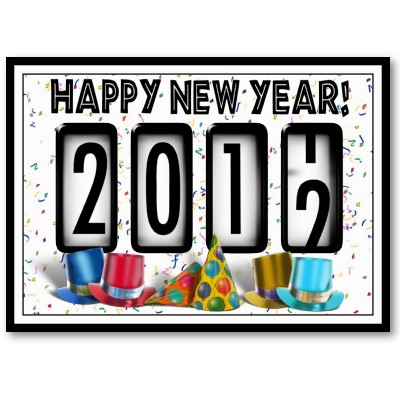 This email represents a resolution of mine – "I will provide my clients with valuable information that will improve their life & experience as a business owner".
Below you will find the first 3 of 9 resolutions you can make in 2012 to change your life and your business. In the coming weeks, you will receive 2 more emails containing resolutions which will build upon the following:
Work Smart – Don't just work hard… work smart. Get organized and improve your time management skills. Prioritize your routine and resist the urge to be sidetracked and do something that you feel like doing rather than keeping to the plan. Apply the 80/20 rule when planning your day – use your valuable time effectively by focusing on the 20% of tasks which are truly relevant and delegate the bottom 80% to your staff. Working smart will not only save you time and money but will alleviate stress.
Invest Money in You – You are your business' biggest asset! Invest money back into yourself to improve, deepen or broaden your marketable skills. There are several ways to invest in yourself; read books that will challenge you, attend seminars or workshops, find a mentor or purchase a legitimate coaching program. The more you know, the easier it will be to position yourself as an expert in your field.
Get Financial and Tax Advice – Build a team of trusted advisors that include your CPA, attorney, and others with experience in businesses like yours. The beginning of the New Year is a great time to schedule a consultation with your trusted advisors who can let you know what areas of your business could stand improving or overlooked ways you can save on your taxes.
Implement these first 3 New Year's Resolutions and you will be well on your way to a more successful 2012! Please feel free to email at info@fishercpafirm.com if you have any questions or would like some advice on how to apply these resolutions. I look forward to hearing your 2012 success stories!