3 minutes reading time
(504 words)
It's Time for Your Mid-Year Business Review - The Woodlands Small Business CPA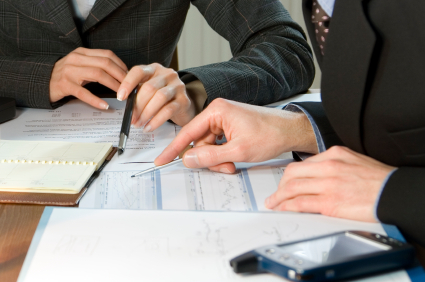 It's hard to believe we are over half way through 2014. In our first "From Where I Sit" article of 2014, Stick with Those New Year's Resolutions, I tried to encourage you to become a more proactive business owner this year. Six months have passed - How do you think you've done so far? If you don't know, it is definitely time for a mid-year review. Not a review of just you - the business owner - but your business as a whole; including sales, customers, employees, taxes and future planning.
How Are Sales?
Have you met or exceeded sales goals in this first six months of 2014? Now is the time to decide what has worked so far this year and what hasn't. If you haven't reached your goals, look at why you haven't achieved your goals. Maybe you should invest a little more in sales and marketing or improve your product. Often times, training your staff will increase the quality of your product, improve staff moral, and make your customer happier. Happier customers often times equals increased sales.
Are Your Customers Happy?
Do you know if your customers are happy? If you do not know, don't be afraid to ask them directly. Blind surveys is always a good way to get feed back from your customers. Consider meeting with your top 10 customers to solicit feedback as well. Don't just send your sales staff out to talk to the customers, go out there yourself and meet with them. They will appreciate the opportunity to talk with you about their problems and how your business can help solve those problems.
Are You Happy with Your Employees and Are They Happy with You?
You should spend some time mid-year to meet with each employee individually. Use this meeting to let the employee know where they stand and how their performance directly contributes to the overall success of your business. Let them know what is working and how they can improve. Make sure your employees are not afraid to let you know where you could use improvement too.
Mid-Year Tax Planning
Tax planning isn't a one and done item. While some tax-strategies are best done in the final quarter of the year, you still need to assess your taxes mid-year so you do not miss your window of opportunity. Getting an early start mid-year will help you identify any tax-strategies before the year-end rush. You don't want to give the government any of your hard earned money unnecessarily. Paying more in taxes doesn't help your business grow.
Planning for the Future
Mid-year is a good time to think about how you are going to introduce new opportunities and move your business to the next level. Also, consider a business plan check-up - are you meeting the goals in your business plan? If you don't have a business plan, or if you haven't updated it in a long time, you should consider rewriting or writing one. Focus on those long-term goals and the ways you and your team can achieve them.