3 minutes reading time
(516 words)
Powerball... What if You Win? - Houston Business CPA
Tonight's lottery is $425 million with a cash option value of $244.7 million. That is a lot of money for someone to just "win"? When you "win" money and don't "earn money, the transition to responsible stewardship of your money is much faster and more likely to end in failure.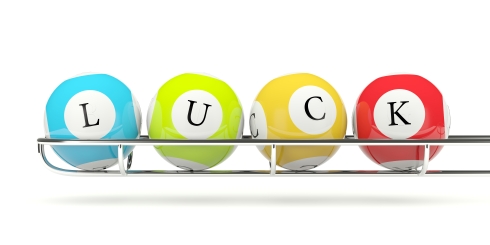 Most people who play the lotto daydream about the fun stuff not ever thinking of the logistics of having so much money. But having that much money comes with its own issues.
Here are some things you have probably never day dreamed about...

Protecting Yourself
Your life changes drastically when you win the lotto. The entire country knows your name, the city you live in and all about your incredibly good fortune. All of a sudden, you are as popular as George Clooney.
You can protect your privacy somewhat. You will need to get creative when claiming your money since Texas does not allow lottery winners to claim the big prize anonymously.

Fortunately, Texas will allow a trust, partnership or corporation to claim the ticket. Someone will need to represent the entity for the official claiming and likely have to participate in a photo shoot and press conference.

Once you have recovered from the shock of discovering that your numbers matched and before telling everyone, contact an attorney or trusted CPA (me) to talk about your options.

Taxes
If you choose the cash option the lottery commission will withhold 25% for federal taxes, allowing the winner to walk away with nearly $183 million. However, you will still owe more in federal income taxes come tax time. Winners will be looking at most of their "winnings" taxed at the 39.6% tax bracket - making your big pay day actually about $148 million. Still not bad!
If you decide to form an entity to collect on your behalf; franchise tax, corporate tax, etc may also apply.

Sudden Wealth Syndrome
Yes, it is a real thing! While coming into money ought to be a good thing, it can take a bad turn. Many people who win the lottery become overwhelmed and start to overspend, grow suspicious of those around them and make poor decisions. Their lives don't become better. Do you want to end up like Lindsey Lohan.....everyone pointing fingers at you and saying "you blew a wonderful opportunity"
My Suggestion if You Win
If you win the lottery, your life is forever changed. This is your opportunity to do great good. This is your chance to be a wonderful example and to leave a lasting legacy. So don't blow it. Take your time in planning your life out before you claim your prize money. Structure how you are going to receive the money (trust, corporation, partnership) and what you will do with it. Set a policy of what you will do with family members and friends who ask for loans and live by it. Your new job is managing your new found wealth.
Give us a call if you win. We will help you set up a team of advisors who will help you do good things with your new found wealth without ruining your life