3 minutes reading time
(572 words)
Purpose of Your Business
We are rapidly approaching year end. At this time of year most businesses are busy planning for the next year. I find that the majority of small businesses do a poor job of planning and/or communicating the plan to their employees and key vendors - if they plan at all. I encourage all of you to constantly strategize and plan. But before you get too far down the planning path, you should first understand why you are in business.
I am not talking about an answer like "I am in the accounting business", I am looking deeper. What does your business mean to your customers and employees. So you can clearly develop and communicate what your business purpose is, ask yourself the following question .....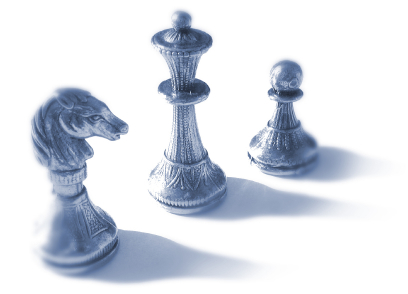 "If our company did not exist, what would the world be missing?"
That question always stops me in my tracks when I am not truly clear about why I am in business. It is truly a powerful question that you need to answer and communicate to your employees and customers. The answer paints with great clarity what your product or service means to your customer and in what way your employees are important to your customers.
Purpose to your Employees
The question drives home a clearer understanding and purpose to your employees when they fully understand the answer. If your employees understand the reason their job is important to the customer, then they will understand what is most important to your customer and how to make the experience for the customer meaningful.
This new clarity is a game changer for employees. As you foster this type of understanding of your business, your employees will understand their purpose. Their moral will increase and they will be more focused and effective while at work.
Meaning to your Customers
Most customers don't understand the importance of our businesses. However, when you peel back the layers, you can see how much good your business does for your customers.
For example, in our business, we help our clients through the difficult process of accounting for their business, preparing taxes and helping them through the difficult financial problems they encounter. What this means to our customers is they have a greater peace of mind knowing their books and records are accurate so they can get bank loans and keep themselves protected if the taxing authorities comes knocking at their door. When people don't have this level of help in their business, the business usually fails. This causes them great personal grief and many times destroys relationships.
So as your CPA firm, we do more than help you keep your books and records straight, we also help you have better relationships with your employees, vendors, spouses and children. Because with out our help, many people would encounter really difficult issues and would not have the knowledge base our business provides that help them through their troubled times.
I am serious when I say this, our company has saved marriages and helped people achieve their lifelong dreams, which in turn, have helped many others. That is a good reason for working at Fisher CPA Firm and having us as your CPA firm.
Dig Deep
So as you build your plans and strategies, dig deeper. Ask more poignant questions of yourself. If you need help, call me and we can schedule a time we can sit down and discuss how you can create a better plan for your business.