3 minutes reading time
(668 words)
Reduce Spending BEFORE Raising Taxes
The political missiles are loaded and the count down has begun. The standoff over resolving the fiscal issues of our country continues. The headlines state that the battle is over whether rates should be raised on the so called rich, but in the background there is quite a fight over the cuts in spending that were legislated in 2011 and raising the debt ceiling.
It seems to me, that you should do what you said you would do!!! But that isn't always the case.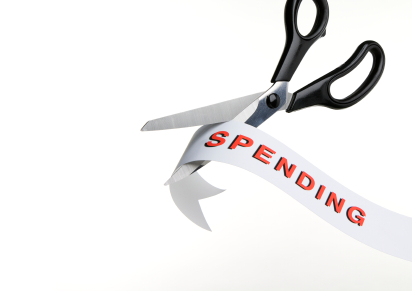 When they Can't Agree, They Get This
In 2011, Congress passed and President Obama signed the Budget Control Act that mandated $100 billion in spending cuts in 2013 and then $100 billion for each subsequent year. The act was written in such a way that Congress had a timeline to put together a different set of spending cuts, but they were unable to agree on them, so we have general budget cuts that everyone does not like.
Although the Budget Control Act was passed by both parties, it seems it is back on the table for negotiation. Although it is not clear by any means as to what specific programs will be cut and by how much, this is what we do know about the 2013 cuts:
Half the cuts will come from defense spending (about 7.5% reduction)
Half from non defense spending.
Medicare cut limited to 2%. For 2013 it would be cut by $11 billion.
About $5.2 billion in cuts in the other mandatory programs, the biggest of which supports farm prices
Programs that are exempt from budget cuts are Social Security, Medicaid, the Children's Health Insurance Program (CHIP), SNAP (formerly known as the Food Stamp Program), child nutrition, Supplemental Security Income (SSI), refundable tax credits such as the Child Tax Credit and the Earned Income Tax Credit, veterans' compensation and other benefits, and federal retirement.
In 2014 and beyond, the program cuts are:
$54.7 billion in defense spending per year through 2021
$54.7 billion from non defense spending which includes
Medicare cut limited to 2%. Will account for 21% of the $54.7 billion in 2014 but 33% in 2021
Additional $5.2 billion in cuts in other mandatory programs.
Remaining non defense cuts will be spread equally over other non-exempt mandatory programs in the aggregate and statutory cap on overall non-defense discretionary funding
Fix Spending, then Raise Taxes
I have worked with several businesses that have had financial troubles. What they have to do is make tough decisions. They have to reduce their spending to match their revenues. These cuts are often painful and good employees are lost. But they are necessary to the overall survival of the company. Once these cuts are made, investors and bankers are more likely to help the company by loaning money or buying stock.
Governments are not much different. Investors and bankers to a company are the equivalent of purchasers of governments bonds. If they don't see the fiscal house getting in order, then they will want a higher interest rate for their investment. Once the interest rate goes up, a larger percentage of the budget goes to pay the cost of the debt. This is the end game for a government. It happens quickly. If our government does not put these budget cuts in place, then tax increases will just be replacing cuts. We will not be reducing the deficit with tax increases, we will just be paying for more spending!!!
A Slow Steady Approach
I am in favor of a slow steady approach towards getting our fiscal house in order. It cannot be fixed all at once, but a five or seven year plan to a balanced budget should not slow the economy into a recession. A recession equals lower tax revenue, so we need to avoid a government induced recession.
Can we get there? We will see, but it will take some luck and lots of courage by the American people to do what is in the best interest of everyone in the long run.