2 minutes reading time
(427 words)
Small Business Crisis Management - Houston Business CPA
Lately, there seems to be a new national scandal or crisis in the headlines on a daily basis. Our government agencies have been filled with them. We've got Benghazi, IRS targeting certain groups, the NSA surveillance of American citizens, & the DOJ recording AP journalists phone calls. This epidemic of government agency crisis got me wondering... if my small business clients had a crisis, would they know what to do?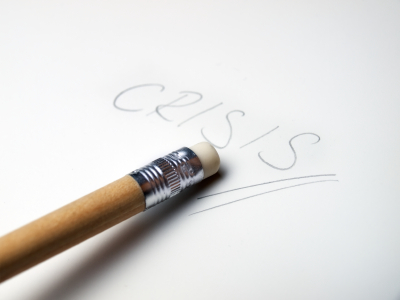 What do government scandals have to do with me and my small business?
As a small business owner, you are not likely to deal with scandals & crises on a national level - but chances are you will need to deal with putting out fires that could affect your business's reputation & ultimately your bottom line.
Your fires can come in all shapes and sizes - product defects, embezzlement, sabotage, an illness or injury, employee turnover, upset clients, vendor issues.... the list can go on and on.
Have a Plan
You need to have a plan to put out any one of these fires... If a crisis does come up, you're going to have to respond quickly. Even a small problem that only affects one client could turn into a huge PR problem if not addressed quickly AND professionally. Don't ignore media requests or fail to respond to criticism in person or online.
Know who your audience is and let them know of your awareness of the situation and what you are doing to resolve it. Your audience will always be your employees & customers; but could also be shareholders, government officials & the media.
Tell the truth, the whole truth and nothing but the truth
...and tell it immediately. Let your audience know only what is known, just the facts. Do not make statements that assume, guess or speculate on any aspect of the situation.
Also, whether the situation is your fault or an outside source, take ownership of the issue. Placing blame, denying responsibility or accountability of the situation creates more customer and public hostility. This is different than admitting liability.
A quick, honest, full disclosure response to a crisis is the best way of controlling damage, maintaining the trust of your client base and minimizing loss of sales.
Teachable Lessons
Use the lessons learned from the crisis to identify any weak points in your company's policies or operations to ensure history does not repeat itself. A crisis nearly always presents an opportunity for positive change. Embrace the crisis as something you and your business will grow and learn from to be better than you were before the crisis.