3 minutes reading time
(507 words)
Small Business Essentials... Part 2
Last week we wrote about three fundamental issues you need to watch in your business. Today, we will cover two more problems I see with in our clients.
Key Employees
Last week, I wrote about the risk of more than 50% of your revenue coming from one client... but what about if 50% of your revenue came from one employee? If that employee decides to ditch you for the competition - not only have you lost your best salesperson but could lose a majority of the clients the employee maintained a relationship with.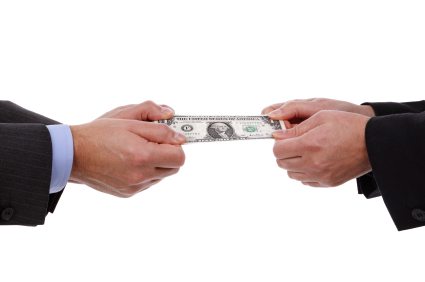 There are 4 major things you can do to prevent this:
Make sure your employees would never want to leave for your competition.. (competitive wages, benefits, bonuses, etc)
Develop relationships with your clients. (never let one employee handle the account without any oversight)
If an employee decides to leave - keep your relationship with them intact. (you never know when you will have a question, etc.)
Have employees sign a non-compete.
Speaking of competitors... Are your prices lower than your competitors?
If you answered "Yes" you are going down a slippery slope! Competing on price is NOT the answer.
When companies have similar cost structures, cutting prices means cutting profits. If your competitor undercuts your prices, your most natural response is to match the new low prices. However, this may prompt your competitor to cut prices again, leading to a price war which leads to lower quality product, lower service levels, and/or lower profits. This strategy could drive you out of business.
Never compete on price alone and don't make price your unique selling point. Instead, market to potential clients why your product or service is better and full of benefits. In sales, this is called "selling the sizzle, not the sausage".
Always sell what your product or service will do for the client not what your product/service actually is. People spend money on an item or service because of what it will do for them, not because of price. For example, people buy security, convenience, comfort, reliability, etc.
When new clients come to us and say we are looking for an accountant because our CPA does not return our calls, tax returns are sent to us the day they are due, and the work is often times wrong, I then tell them how Jennifer does an awesome job of communicating with you about your tax return status so you never have to worry and the work is almost always done right because it is reviewed by CPA's before it gets to your desk so you have confidence we aren't leading you into an IRS audit.
Pay Attention
Business owners must pay attention to their business. There are many issues that you have to watch or they will derail your business. If you feel like your business is running of course, give me a call. We can meet and discuss all of your problems and together, develop a plan of action.
Also, if you know someone who is complaining about their CPA, please refer them to us!!!