3 minutes reading time
(530 words)
Stick With Those New Year's Resolutions - Houston Small Business CPA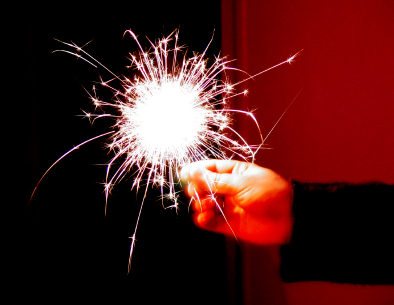 With each new year, we are given the opportunity to wipe the slate clean and make significant changes to our life - changes that can effect our personal and business success. If you haven't set your 2014 business goals or are having trouble sticking with the ones you've already set; I'd like to encourage you to simply be a more proactive business owner in 2014.
Work Smart
Don't just work hard... work smart. Get organized and improve your time management skills. Prioritize your routine and resist the urge to be sidetracked and do something that you feel like doing rather than keeping to the plan. Apply the 80/20 rule when planning your day - use your valuable time effectively by focusing on the 20% of tasks which are truly relevant and delegate the bottom 80% to your staff. Working smart will not only save you time and money but will alleviate stress.
Invest Money in You
You are your businesses biggest asset! Invest money back into yourself to improve, deepen or broaden your marketable skills. There are several ways to invest in yourself; read books that will challenge you, attend seminars or workshops, find a mentor or purchase a legitimate coaching program. The more you know, the easier it will be to position yourself as an expert in your field.
Get Financial and Tax Advice
Build a team of trusted advisors that include your CPA, attorney, and others with experience in businesses like yours. The beginning of the New Year is a great time to schedule a consultation with your trusted advisors who can let you know what areas of your business could stand improving or overlooked ways you can save on your taxes.
Accept Change
Change is the only constant - It is as true today as it has ever been and it is extremely relevant when applied to the world of business. Embracing change is vital to your business' ongoing success; failure to accept change or to even fight it will only have you facing disaster. Effective businesses will embrace the challenge, will prepare to address the risks that change bring and be brave enough to adjust everything in their business model to survive and continue to succeed.
Take Intelligent Risks
By taking smart risks, businesses have the opportunity to increase their performance and even dominate their market. To do this, a business should weigh the potential consequence of the risk against the profitability it could gain if the risk is successful. To continue evolving - you must be willing to take risks. Find an intelligent risk you can take today - you'll gain courage just making the attempt.
Evolve
Think of creative ways to introduce new opportunities. Take your advertising online; build a website, participate in social media marketing, purchase Google Ads, etc - you will introduce yourself to an entire new market who never even knew you existed. Offer another product or service that will add value and increase demand of your current product or service.
I guarantee if you are able to put these resolutions into effect in your daily activities, 2014 will begin to look more like the life you have always imagined for yourself, your family & your business.