2 minutes reading time
(327 words)
The Entrepreneurial Spirit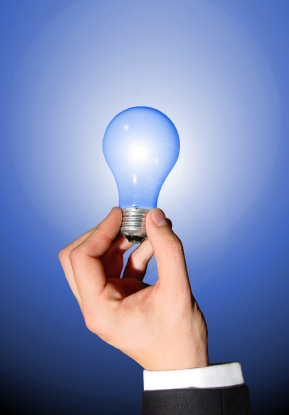 I often describe my small & midsize business clients as "Entrepreneurial" because of their innovative ideas and the extraordinary risks each took to build their business. None of my business clients had their business handed to them. They all for one reason or another decided to leave the corporate world and go it alone. They sacrificed time with their family, put their money at risk & persevered through the difficult times. All of this takes incredible confidence, courage & faith - all characteristics of true entrepreneurs who possess this spirit.
But sometimes, even the most successful entrepreneurs stop growing. The cure is often times to.........
Recapture your Entrepreneurial Spirit
To recapture the entrepreneurial spirit, I suggest that you try exploring new ideas & think outside the box. Encourage employees to share their thoughts and ideas. You will come up with many bad ideas before you come up with one that sticks - so don't get discouraged!
Once you have your "light bulb moment" - don't sit on it! Time is your enemy and procrastination will kill that spirit. Get out there and make that dream a reality.
I encourage "The Entrepreneurial Spirit" in my organization. We strive to continuously build upon our services and internal processes and to be creative when finding solutions for our clients. The entrepreneurial spirit is what enables us to look beyond our industry's boundaries and continuously evolve and increase our value to our clients.
So if your business has stopped growing, tap into that entrepreneurial spirit that you started your business with and break away from the herd of your competitors. The rewards will be worth the pain of the change!!!
Next Week
I am taking a few days away from the office to reassess the strategic direction of the business. This is an exercise I try to do every quarter so I can gain more clarity on the issues our clients face and how we help them solve their issues with our services.