4 minutes reading time
(851 words)
Today is March 6th...
From time to time I will branch away from the topic of tax and accounting and I will write about leadership and business management philosophies. This is one such letter.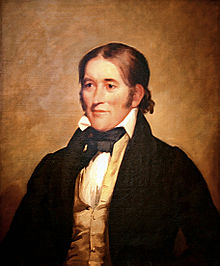 I hope you are enjoying my newsletters. I write these to each of you as if you are sitting in front of me and we are having a conversation. I am writing to you, the small and mid size business owner who has poured your life into your business. I write to educate and challenge you to think and grow as a business leader and a person. Maybe I will have a positive impact on you and your business. I hope so, because I want each of you to be successful in whatever way you define success.
If you are enjoying this almost weekly newsletter, feel free to drop me an email about topics you would like me to cover. Tell me what you like about the newsletter. Even if you don't like something I write, let me know. I will respond to every email to the best of my ability and time. On to this weeks topic.
Today is March 6...
What is significant about this date?
For those of us who are native Texans, March 6th is the day the Alamo fell. You remember the story....after a thirteen day siege by an army of nearly 3,000 Mexican troops, 187 volunteers to the Texas army were killed. Among the dead were former US Congressman and my personal boyhood hero Davy Crockett.
For those who count days, March 6 signifies there are 300 days left in the year.
To me, it is my father's birthday.
Today, Dad turns 80. The family will be gathering to celebrate his achievement of reaching this milestone this weekend in San Antonio. Often times, when we reach a milestone, we look back on what has been learned and achieved. Today I look at what Dad has taught me and how it applies to every aspect of my life.
Doing the right Thing!!!
Dad was a Methodist minister in the 1960's. In the Methodist church, they rotate ministers every 4 or 5 years from church to church. Dad was rotated from a good church in Austin, TX to a small town church one hour south of San Antonio called Kenedy TX. Kenedy is a town of less than 3500 people covering 3 square miles. I was 4 years old when we moved from Austin. A couple years into Dad's tenure in Kenedy, a tornado hit the small town. The tornado ripped apart the homes in the town's black community. Dad immediately opened the church for people to stay so they could seek shelter from the storm and put their lives back together again. For that good deed, our house was shot at by those who did not see helping people of color as a good thing.
As was typical of small towns in the 60's, there was very little community support for the Mexican immigrant. In Kenedy, most Hispanic children did not make it past 2nd grade because they could not speak or read English very well. So Dad and Mom started a preschool for children who spoke only Spanish at the church so these children could learn English before they started in the public school. Again, our home was shot at.
In these instances, Dad did the right thing. It wasn't the popular thing or the safe thing, but it was right. In our businesses and our daily lives, we are constantly faced with doing the right thing. In manufacturing and construction businesses, they constantly face the temptation to cut the quality of the materials yet charge a high price. Some choose right, some choose wrong. In all types of businesses we are constantly facing the question, did you do the right thing?
"The Hardest Thing to Do"
We are human, so sometimes the answer is no. We do not always make the right choice. But Dad had a solution for that. One word that is easy to say but hard to do....... Forgiveness. Forgive those who may have wronged you. But especially do what Dad calls the hardest thing to do.....forgive yourself. Once you have picked yourself up, forgiven others but more importantly forgiven yourself, you can lead your business and your family to new heights of success.
Forgiveness is one of the greatest miracles of faith. It is what our bankruptcy laws are based upon. Forgive the debt so the debtor can rise back up and start over again, rebuilding their lives and hopefully becoming a financial success and a contributor to our economy.
I hope as you read this email, you will pause and ask yourself is your organization from top to bottom committed to doing the right thing? We can never be perfect. We will make the wrong decision from time to time. So when you aren't perfect, when you or your employees make a mistake, remember to do the hardest thing.......forgive others and forgive yourself, then you can move forward and build a better business and a better life.
Related Posts