3 minutes reading time
(692 words)
Use Mobile Technology to Audit-Proof Business Deductions - Houston Business CPA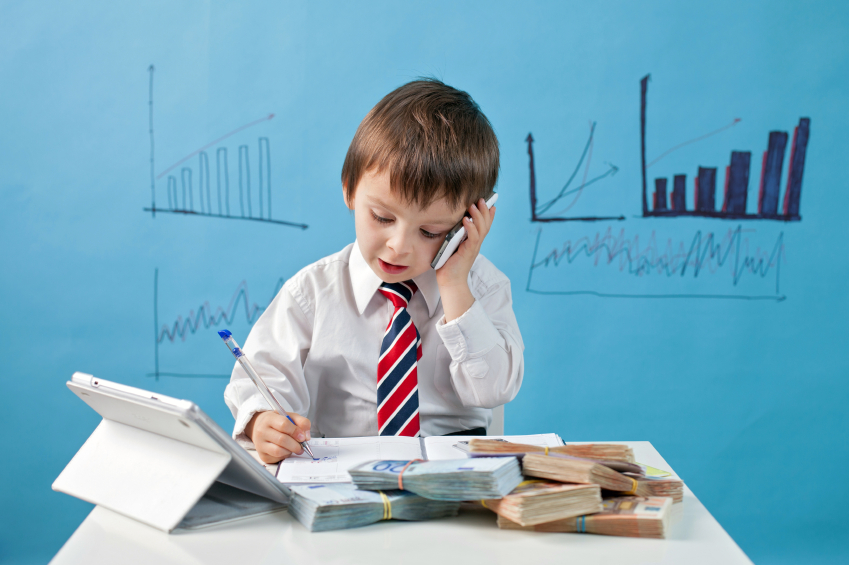 Each year, I see business owners lose deductions for expenses such as meals and travel when they are audited by the IRS because they did not properly document these expenses. Most did not keep their receipts, much less document on the receipt the actual business purpose and who they entertained.
Your Credit Card Statement isn't enough proof?
The large majority of entertainment expenses are charged on a credit card. A credit card statement is not sufficient proof of an expense. You need a receipt to document your expenditure.
But even a receipt is does not prove to the IRS that the expense is deductible. Only business expenses that are ordinary, necessary, and reasonable in amount are deductible. So in addition to the receipt - you must prove to the IRS that the expense relates to your business and meets the ordinary/necessary/reasonable test.
What do I need to prove?
In order to prove the business expense you must document on the receipt:
Amount of the expense;
Time and place for the expense
Business purpose for the expense.
Since travel, entertainment, and meal deductions are one of the first items the IRS looks at during an audit; you should document the follow five facts:
Date - Date of the expense.
Amount - How much you spent.
Place - Where the event took place.
Business purpose - For example, to obtain future business, encourage existing business relationships, etc. What you need to show depends on whether the business conversation occurred before, during, or after entertainment or a meal.
Business Relationship - If entertainment or meals are involved, show the business relationship of people at the event - for example, list their names and occupations and any other information needed to establish their business relation to you.
Remember, the IRS does not require that you keep receipts, canceled checks, credit card slips, or any other supporting documents for entertainment, meal, gift or travel expenses that cost less than $75. However, you must still document the five facts listed above. Lodging is an exception - you will need to keep receipts for hotel expenses when traveling for business - even if it is less than $75.
What's the easiest way to document these expenses?
All this record keeping is not as hard and time-consuming as it sounds - especially with today's technology. Nearly all of us have a smart phone and/or tablet with us while we are on the go. Luckily, there are several mobile applications available to help us keep our deductible expenses documented!
Mobile Apps to Keep You Organized
After doing some research, I have found four mobile applications that will help you keep track of all of your deductible business expenses including mileage & time.
Expensify
Price: Free - $6.00 per user.
Supported Devices: Online, iPhone, iPad, Android, Windows Phone, Blackberry
Integrations: QuickBooks, Xero, NetSuite, Google Apps, and many more.
Features:
Quickly add cash expenses, automatically import all card transactions.
Use GPS to capture mileage, time, and other reimbursable/billable expenses.
Code expenses to GL accounts, clients/projects, and custom fields.
BizXpenseTracker
Price: $5.99
Supported Devices: iPhone and iPad
Integrations: Data exports to Excel, Pictures export to PC
Features:
Tracks expenses, mileage and time worked.
Records all of your expenses and provides a running total for each business trip you take.
Sort expenses by Date, Category, Payment Type or Client.
Time tracking capability with additional ability to set date when entering total hours for time entry.
TaxBot
Price: $9.99 month (full-price $24.99)
Supported Devices: Online, iPhone, Android
Integrations: Bank and Credit Card Accounts
Features:
Snap pictures of receipts.
GPS mileage tracking.
IRS compliant expense tracking.
Records stored in the cloud.
Bank integration.
Keeps running tally of potential deductible expenses.
Xpenser
Price: $9 per user
Supported Devices: iPhone, Android, and WebOS devices
Integrations: QuickBooks, Peachtree, FreshBooks, Microsoft Dynamics GP, and more.
Features:
Track your expenses, receipts, mileage, time, and taxes.
Record expenses & capture receipts imagine anytime - even without internet access.
Automated Credit Card Import and Categorization.
Track time and expenses by project, client, or job.
Cloud backup.
These four applications seem to have all the features a small business owner would need to audit-proof their business deductions. If you are already using mobile technology to document your business expenses, I'd love to hear from you!