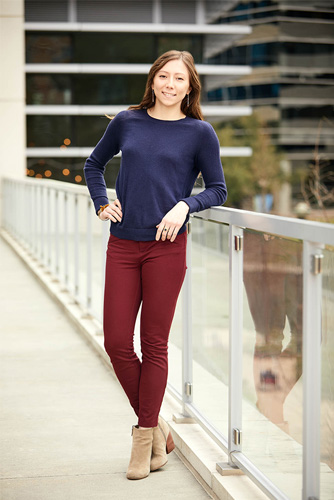 Why Fisher?
The firm has a wealth of knowledge to be shared with our clients and within the team. The team is welcoming and fosters growth and learning for everyone, including our clients.
Why me?
As the first point of contact with our clients, I provide a welcoming reception and make sure that our clients' needs are met. The administrative position in a company is a critical support pillar for the team; internal processes; office organization; and the overall function and wellbeing of the office.
Working towards a Bachelors of Science in Psychology
About me:
I have a dog and two cats…you could say they are my fur kids. I enjoy weekly yoga and bike rides. Inspired by nature, I'm constantly finding antiques to refurbish. I spend a lot of my time with family; we're a very close bunch.