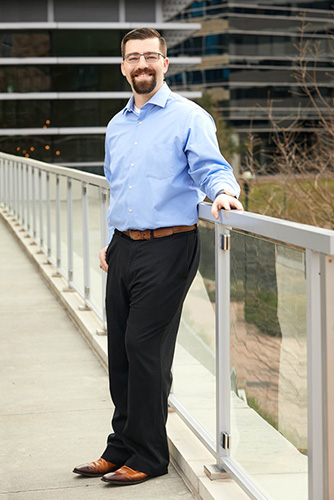 Why Fisher?
I had just landed at the airport from my honeymoon, when I had a voicemail from one of my recruiters. She described Fisher as a "Family" environment with a progressive model that was always striving. I started with Fisher in October of 2018, and it is everything as advertised. Roy truly put the family emphasis on the firm. Another major reason I decided to join the firm was vision. I believe that in order to be successful at a business, the employees must have the same vision that the owners have. I immediately felt that the ideas that Roy described for the future, and my own vision, aligned perfectly. The management takes a progressive view towards processes and procedures. They value the input of all the employees and collaborate with everyone in the firm when putting new practices in place.
Why Me?
I have over five years of experience working in accounting, and 3 years in tax. Fisher is my third CPA firm. Accounting runs in my blood as my grandfather was a CPA for Texaco. My specialty is strategizing to create tax avoidance; not tax evasion. I have the experience to prepare everything from analyzing if your business entity is the right fit for your industry, to legally maneuvering the placement of deductions in order to maximize the new tax laws. My goal is to work hand-in-hand with your company to develop a relationship that includes more than just preparing a tax return. I will provide tax planning guidance and explain to you every scenario so that we can plan for your future.
Bachelor of Business Administration in Accounting, The University of Houston – Bauer School of Business.
Certified Public Accountant Candidate – Passed the first exam March 19, 2019.
Corporate Entrepreneurship Certificate, The University of Houston – Melvyn Wolff Center for Entrepreneurship. Melvyn Wolff Center was ranked #2 in the U.S. on the Princeton Review and Entrepreneur's list of top 25 best programs in 2019.
About Me
I was recently married in August of 2018. I love spending time with my wife, family, and friends. I am an extrovert that loves to do everything from traveling to going to the movies. I am a season ticket holder to the University of Houston's football and basketball games, and regularly attend Astros, Texans, and Rockets games.