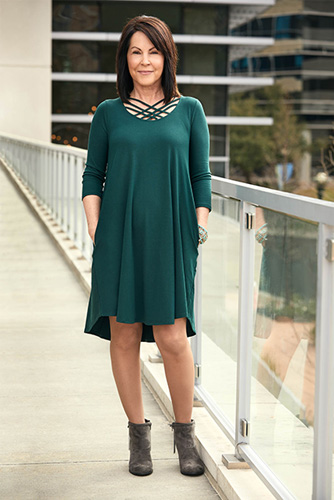 Why Fisher?
Fisher has a good reputation for helping small business owners and for a nurturing work environment. Roy is proud of his business and the team - we all are - and we make sure we exceed our client needs.
Why me?
I tackle challenges head-on with a can-do attitude whether it's taking on an existing project and improving it, developing new programs, implementing technology, or improving internal processes. I've drawn on each of my skills here at Fisher so that the team may focus on taking care of our clients.
Bachelor of Business Administration in Finance, Grand Valley State University
Dale Carnegie Graduate
About me:
My husband and I have a son who is musically inclined and challenges himself by taking advanced core classes in school. Our small family enjoys traveling, dirt bikes, golfing, scuba diving and giving thanks to the Lord above.