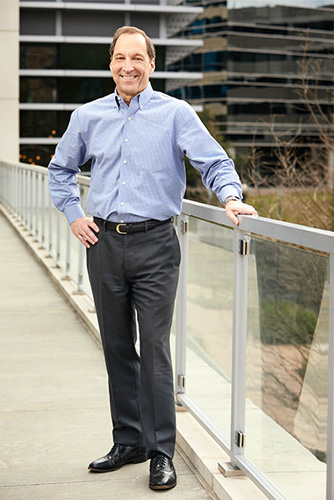 Why Fisher?
Seeking more control over my career, I went into business for myself over 20 years ago. With my successes as a Controller and CFO, coupled with a strong desire to help business owners realize their growth potential, I spent 5 years as a Merger & Acquisition Consultant. Through this experience, I began to realize that many of my clients needed more expertise in the areas of business consulting, accounting practices and tax issues. So, I created an atypical CPA firm. I didn't want to be the typical burn-out-your-employees' CPA firm that dominates the industry today. I wanted to create a firm that provided work-life balance for its employees and was truly connected with its clients so they would rely on us for advice and counsel that was backed by real time data. We were in the cloud way before the term "cloud" was used. Fifteen years later, we have a thriving advisory business. Our purpose is to positively impact each of our clients so they can achieve their financial dreams and together we can build stronger communities.
Why me?
I have over 35 years of experience working with businesses, so I know what it takes for a business to be successful. I understand and can work through the challenges that business owners' face.
Bachelor of Business Administration in Accounting, University of Texas at Austin. The University of Texas accounting school has been and is currently the number one accounting school in the United States.
Certified Public Accountant, Texas State Board of Public Accountants
Early notable career: Price Waterhouse Coopers International Accounting Firm in the assurance and tax divisions.
Member, Texas Society of Certified Public Accountants, Tax Section
Member, American Institute of Certified Public Accountants, Tax Section
Certified Charter Global Management Accountant
About me:
When I am not at the office, I love spending time with my wife Carol. I also enjoy running and have adopted a rescue dog that enjoys running with me. We both enjoy keeping up with our three adult children and our extended families.